February 3rd, 2011 § 3 Comments
Finally! We've been thinking about our new t-shirts since the last summer! We've been through a lot of creative ideas, discussing which is best, how to show our community dedication, etc. Our previous t-shirts were very well accepted – a lot of people couldn't stop laughing for minutes after they realized what were our t-shirts about: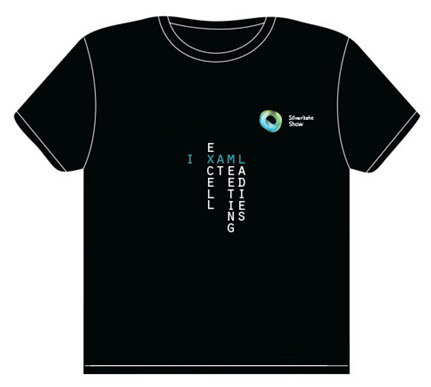 Excited for the new one? Here it is:
SO? What do you think? I'd like to know your opinion!
You want one for you? Follow SilverlightShow on Twitter and next week you might be one of the lucky winners to grab one of the very first t-shirts.
Be the first to like this post.
§ 3 Responses to New SilverlightShow t-shirts!